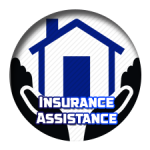 Harrison's Roofing is qualified to provide you with the finest comprehensive insurance restoration services available. We are both commercial and residential restoration and maintenance services contractors. Learn more about how we can help in your claim process.
Harrison's Roofing is a leader in exterior remodeling and insurance restoration. Our representative's have extensive experience and expertise and in negotiating your claim settlement with your insurance adjuster will insure an accurate and detailed assessment of your damage. We have worked extensively with all major insurance companies throughout the region, and are familiar with their requirements and process. We will perform a brief inspection of your property, and if damaged, we will begin to assist you in your claim process and provide complete restoration of your damaged property. Contact us today for insurance claim assistance.
Our management team has helped thousands of homes and business owners recover and restore the damage to their property. 
Rest assured, we can handle your claim properly!
File a Claim
Remember to contact Harrison's Roofing to verify the damage before filing a claim!